Portuguese football fan João Silva takes a look at the top 5 players to watch from the Seleção in UEFA Champions League Fantasy this season.
---
#1 – João Palhinha (Sporting CP)
The first player on this list is João Palhinha. Formed in Sporting CP, the 26-year-old went through a long process to reach the high level that he is at today. He currently plays as a defensive midfielder and is nicknamed "The Tank" by Sporting CP fans due to the security he gives to defenders and the ball recoveries that he makes.
This year, he has scored two goals in four games that can be attributed to his pinpoint corners and free-kicks and the fact that he is the man who is second at the post. In UCL Fantasy, he costs €5M and I think that he is an excellent signing because he will collect lots of points through ball recoveries and can he can also sometimes chip in with a goal or an assist from set-pieces.
#2 – Pedro Gonçalves (Sporting CP)
Pedro Gonçalves, at this moment, is Sporting CP's best player and he is just 23-years-old. He has been nicknamed by the fans as "Pote" because when he was young he was fat, but now he is a beast! In the 20/21 season, Gonçalves scored 23 goals and 5 assists in just 37 games – that's a lot of goals for an attacking midfielder!
I think he and Sarabia will play behind Paulinho, like a second forward or sometimes as a right-winger and in fantasy, he has a price tag of just €8M but he will miss the first match of the Champions League because of an injury and after that head coach Rubén Amorim will put him back in the starting XI.
---
---
#3 – João Cancelo (Manchester City)
One of the best right-backs in the world today, Cancelo will be an essential member of Guardiola´s team. He is probably going to play as a left-back to give the right-back position to Kyle Walker, and sometimes he will play as a right-back with Zinchenko as a left-back. He is one of the defenders who is highly attacking and will almost certainly get an assist and maybe score a goal in the group stage. With the suspension of Benjamin Mendy, Cancelo will be the first choice right/left-back and already has chemistry with Rúben Dias due to their time in the national team and also because they are from the same country. He is a premium defender with a price of €6M and might be worth the extra cost as I expect him to be one of the bests defenders this year in the Champions League.
#4 – Cristiano Ronaldo (Manchester United)
What we can say about the leading goal-scorer in Champions League history? Ronaldo is the greatest Portuguese player of all time and this year he is very motivated and in high spirits because of the return to Manchester United. Even at the ripe old age of 36, he is still one of the best players in the world and I expect him to destroy his opponents this season and fight for all the titles with United this season.
I don't need to talk too much about Cristiano, we all know how strong and crucial he will be to the red devils this season. He might be one of the most expensive players in the game at €11M but with a group consisting of Young Boys, Villareal and Atalanta, he will be too hard to ignore.
---
---
#5 – Bruno Fernandes (Manchester United)
"Bruno crosses, Cristiano scores!", we will hear it a lot this season. The return of Ronaldo means that Bruno will not take more penalties, but sometimes Ronaldo will give some penalties and free kicks to Bruno. Cristiano will clearly have many opportunities to score goals whenever he plays alongside Bruno increasing his assist potential and I expect them to be one of the most dangerous duos in the attack. In fantasy, Bruno costs €10.5M and will not miss any game for United unless he is injured or suspended so he is a safe bet for points.


Honourable mentions: Manchester City's Rúben Dias, Liverpool forward Diogo Jota (who will play sometimes and score) and André Silva (RB Leipzig's striker who scored 28 goals in the Bundesliga last season).
---
You can find UEFA Champions League Fantasy resources for the 21/22 season here.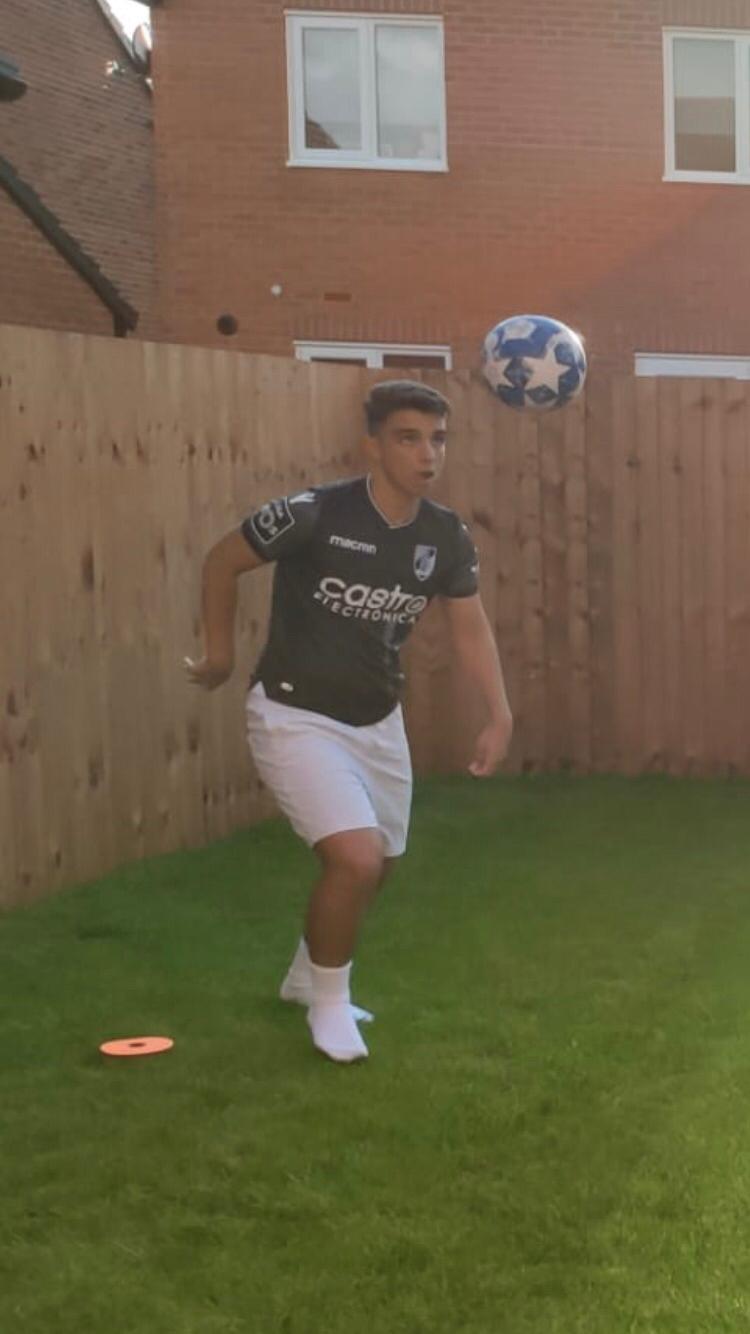 A young guy who is 18 years old, almost 19 that loves to play and watch football.
I live in Portugal and my favourite club is Varzim Sport Clube.