UCL Fantasy starts in less than 24 hours and it is one of the most interesting fantasy games available. We begin with 15 starters and use the live substitutions for the Matchdays. Having 15 starters instead of 11 (as in FPL) allows us to take a punt on 3-4 players that have a huge upside. In this article, I will be listing one differential pick from each club (<10% Ownership) and why they could provide you with an advantage over others.
On a more general note, the defenders provide a lot of value in this game as they get more points for ball recoveries compared to midfielders and forwards. There is a possibility that they get 4/5/6 points in a matchday without keeping a clean sheet. This makes defence possibly the most important component of our teams.
---
Ajax
Noussair Mazraoui (€4.5m, DEF) – 1% Ownership
The Moroccan right-back has brilliantly started this season. He has a goal and two assists in three Eredivisie games so far and has been tearing up the right flank.
As seen in his heatmap, he has been playing quite high up the pitch and posing threat from the right-hand side. He has taken 5 Shots, made 7 Key Passes, 8 Crosses and 21 Ball Recoveries over the period as well. Ajax are the second strongest side in this group and coming in at just €4.5M, Mazraoui has the potential to go big in UCL Fantasy with some huge hauls in the fixtures against Sporting CP and Beşiktaş in the first two matchdays.
Atalanta
Robin Gosens (€5.5M, DEF) – 5% Ownership
The German star needs no introduction after his heroics at the Euros. He is one of the most attacking wingbacks playing for one of most attacking sides across Europe. Atalanta have started the season relatively slow but we are very much aware of their capabilities.
This is his heatmap from last season and it shows his attacking positions. He had 17 goal Involvements in the league last season and scored once in the UCL as well. He has 6 shots, 3 key passes and 9 ball recoveries in the two Serie A games so far and looks like a really good option for the first two fixtures against Villareal and Young Boys. His price also enables us to take him out of our teams in UCL Fantasy for some other good defender when Atalanta play Manchester United on MD3 and MD4.
Atlético Madrid
Luis Suárez (€9.5M, FOR) – 3% Ownership
"El Pistolero" is back to full fitness having started and scored in the last La Liga game. He is Atlético's main man in attack and with the additions of de Paul and Griezmann, they have solidified their position as La Liga's best team. Their main output will come from Suárez who will get better service than he did last year.
Suarez is mostly involved inside the box and 16 of his 21 league goals last season came from there. He lurks around the shoulder of the last defender and finds run through the spaces. Atlético Madrid do not face their toughest opponents (Liverpool) until MD3 and the Uruguayan could bang some goals against Porto and AC Milan.
---
---
Barcelona
Jordi Alba (€6M, DEF) – 3% Ownership
Barcelona's most productive defender last season and Spanish legend Alba can be the one player to go for from the Blaugrana. Having recorded 0.39 xGI p90 this season in LaLiga, Alba has been fairing pretty well.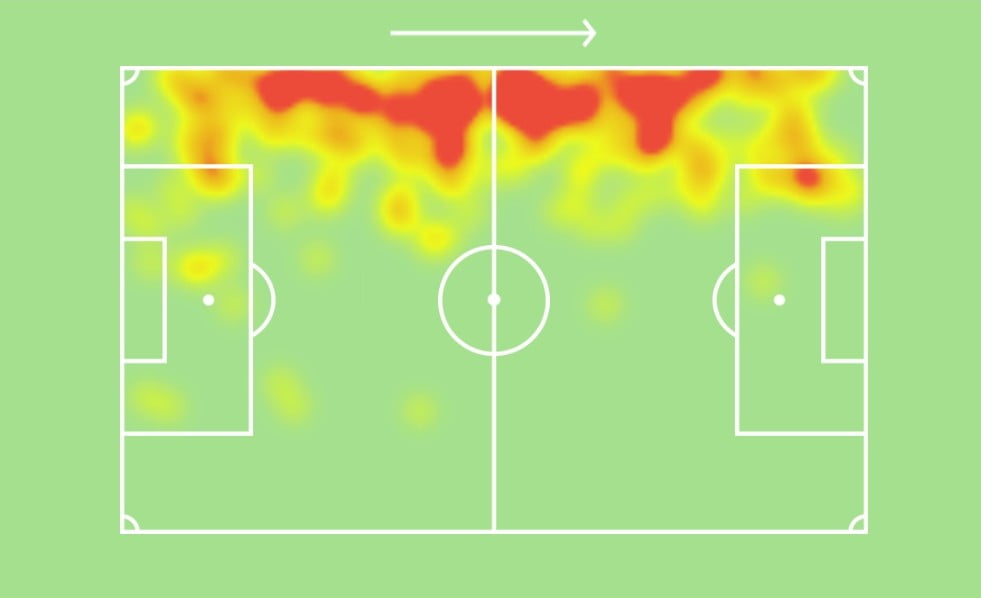 His positioning has been pretty advanced and the numbers back him up as well. In the first three league games, Alba has recorded 15 Crosses, 6 Key Passes and 18 Ball Recoveries. Barcelona is slowly growing as a team and getting him in after the Bayern Munich game for the four easier fixtures looks good until they play the Bavarian again. With the addition of Luuk de Jong and Depay's hot form, Alba's crosses may find the end product and his numbers could get even better. His price is a bit high but can be worth it from MD2-MD5.
Bayern Munich
Dayot Upamecano (€5.5M, DEF) – 4% Ownership
Ball recovery magnet Upamecano has joined the 2020 UCL winners and is one of their standouts picks apart from the highly owned ones. He recovered 69 balls last season and is playing for a better defence that is expected to go further in the tournament than his old club RB Leipzig who have ended up in the group of death. His points tally is guaranteed to increase this year.
In the first three Bundesliga games this season, Upamecano has made 31(!) Ball Recoveries (10+ p90) which is approximately three extra points in UCL fantasy. Despite the negligible attacking potential, he could get double-digit hauls in probably most of the group games.
Benfica
Soualiho Meïté (€5M, MID) – 0% Ownership
The Portuguese team does not really have any options that can be extremely important for our teams but Soualiho Meïté at 5M is someone that can give us those much-needed ball recovery points. In the four Liga NOS games, he has recovered 33 balls (8+ p90) which is really good for someone at that price.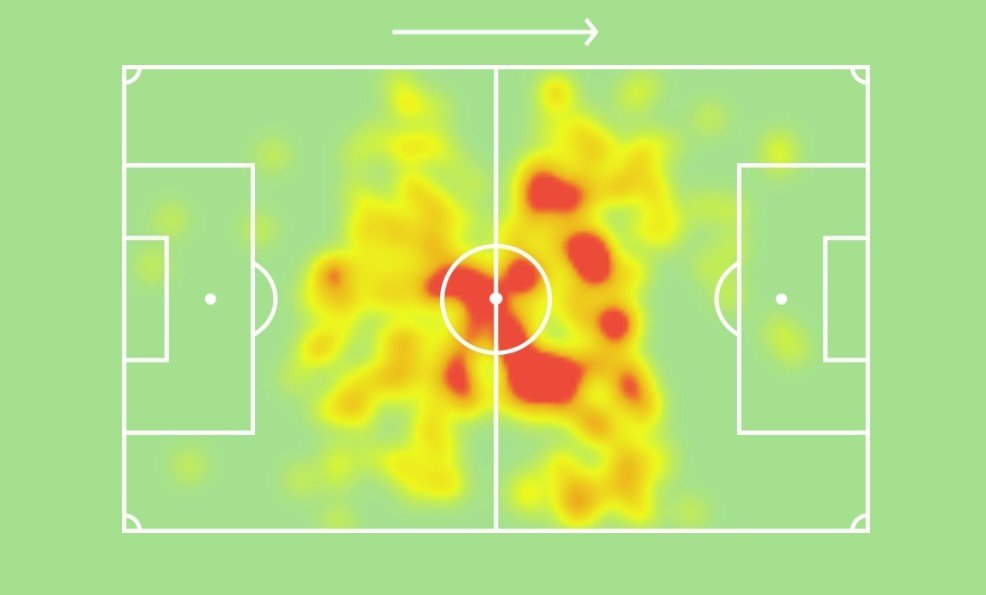 He is not someone I would prefer to go for, but getting any attacker or defender for group games against Bayern and Barcelona is not worth which makes him the best option. Meïté is very similar to Barrios last season.
Beşiktaş J.K.
Ersin Destanoğlu (€4M, GKP) – 1% Ownership
Beşiktaş is also one of the few teams I would completely avoid while making my UCL fantasy team but this goalkeeper pick invites me to some extent. Lunin (8%), Desplanches (4%) and Kelleher (2%) are the top €4M GK picks but these are players that are never going to start barring injury. It is advisable to go with rotating keepers in Champions League Fantasy and at the fodder price, Destanoğlu offers a starter option.
If you have a non-playing €4M GK in your UCL Fantasy squad, you should reconsider and get someone at the same price who starts. One very interesting thing about this Turkish side is that they have kept four Clean Sheets in the same number of league games so probably there is some potential for returns.
Chelsea
César Azpilicueta (€5M, DEF) – 9% Ownership
The champions have few of the most owned players in the game but their squad offers us options everywhere. Chelsea arguably has the best defence in the world and they manage to look extremely solid even in the toughest of games. With the blues not signing Jules Koundé and Kurt Zouma's departure to West Ham, César Azpilicueta does not face much competition for the RCB spot.
He is the team's captain and someone with his experience is very unlikely to be dropped in UCL games. For just €5M, he seems like an absolute bargain as he almost guarantees you a clean sheet in all group games. To add to the clean sheet potential, Azpilicueta has also been averaging 3+ Ball Recoveries p90 which could be extremely beneficial for his owners.
Club Brugge
AVOID
This Belgian club is in one of the toughest groups this year and it is going to be very difficult for them to even get a single point. There's a chance for an upset but risking such players in your UCL Fantasy teams is not worth it at all. If you have a Club Brugge player, you should ship them off without any second thoughts.
Borussia Dortmund
Giovanni Reyna (€7M, MID) – 1% Ownership
The American star has been off to a good start scoring two goals in his first three games. Dortmund has a group which they should top and doubling/tripling up on their assets could be something to consider.
Reyna is 2nd for Shots p90, 3rd for crosses p90, leads the chart for shot-creating actions (SCA) p90 among all Dortmund players who have played at least two games. One very important thing that makes him more attractive over Bellingham (7%) are the corners. Dortmund does have a few men who pose some ariel threat such as Haaland and assists from corners could be waiting just around the corner.
Dynamo Kyiv
AVOID
Another one of the teams that I would completely avoid in UCL Fantasy. Their assets are a bit overpriced in my opinion with the viable options coming in at around 7.5M. There are just better ways to spend the money than getting a player who faces Bayern and Barcelona in 4/6 games.
Kyiv's highest owned asset is Oleksandr Karavayev (8%) and at €4.5M is not a guaranteed starter. Even among enabler midfielders, there are a few better options that could offer some points, unlike Karavayev who is more likely to get you a 1-2 pointer cameo.
---
---
Inter Milan
Stefan de Vrij (€5M, DEF) – 1% Ownership
The Serie A champions are in a fairly easy group for their standards and the MD2-MD5 set of fixtures provide a lot of potential for clean sheets. The Dutch CB was Inter's highest point-scoring defender last season and he could continue his streak this season. He had 44 Ball Recoveries (7+ p90) to his name last season which makes his ceiling pretty high.
Getting a starter that is nailed in the starting XI from Inter Milan at just €5M in UCL Fantasy could be a huge bargain. He is a boring but safe pick and you wouldn't have to worry about checking the teamsheet to know his availability.
Juventus
Juan Cuadrado (€8M, MID) – 1% Ownership
Juventus' assist leader last season is just owned by 1% of UCL Fantasy managers surprisingly. He had 10 assists in the league last season and 6 (!) assists in the Champions League which was the most in the competition. He plays at RM when Juventus play five at the back and constantly delivers great crosses.
This season, he has scored one goal, made seven crosses, four key passes and seven ball recoveries. His only downside is his price as €8M seems like a lot for someone who may play at RB when Juventus start with a back four which decreases his appeal.
RB Leipzig
Emil Forsberg (€7M, MID) – 1% Ownership
Sweden's star man Emil Forsberg has had a good start to the 21/22 season and has been playing in a much freer role. In the first three league games, he has scored one goal, taken eight shots and made seven key passes. His positioning has shifted mainly from the left to more of the number 10. With a striker like André Silva up front, Forsberg has a very high assist potential and at just €7M, he is the standout Leipzig attacker in terms of value.
Defender Angeliño is the most picked Leipzig player but having a defender from a team in the same group as Manchester City and PSG is unfavourable. He does offer attacking potential but the primary source of points for defenders are the clean sheets which seem unlikely in a tough group like this.
Liverpool
Diogo Jota (€8M, FOR) – 8% Ownership
Jota has been one of Liverpool's top goal scorers since he joined the Reds and with time, he seems to become more nailed in the starting XI than Firmino. He matches Salah on nPxG p90 and is clinical with his finishing. He scored four goals in the UCL last season including a hattrick against Atalanta.
With the Brazilian potentially missing out a few games due to injury, Jota becomes a cheap way into the dominant Liverpool attack. If you want a Liverpool attacker and Salah is turning out to be too expensive, Jota can be your man.
LOSC Lille
Sven Botman (€5M, DEF) – 0% Ownership
With 21 Clean Sheets last season, Lille were the best defensive side across Europe's top five leagues. This group is definitely not a tough one and there is no standout candidate on paper. The Dutch centre-back has scored one goal and assisted one and has been doing well in the ball recovery department.
For €5M, he can be a decent shout if you want a Lille player. The first two fixtures have some potential for Clean Sheets till they play Sevilla on MD3 and MD4.
Malmö FF
AVOID
The Swedish side is back in the Champions League but there aren't any real options that we can consider for our UCL Fantasy teams. They are in a group with the defending champions Chelsea and the Italian supergiant Juventus and are expected to finish last in the group. Although the players are cheaply priced, there is not much potential for them to get points.
Manchester City
Kevin de Bruyne (€11M, MID) – 6% Ownership
It feels pretty weird that the best player in the Premier League last season is owned by just 6%. De Bruyne is arguably the best midfielder in the world right now and one of the most creative players of this generation. He scored three goals and assisted another four last season in the UCL and is almost fixture proof for his performances.
FPL players may be afraid of the Pep Roulette but KDB is definitely not going to be benched for the UCL games. City have a pretty tough group and Pep would take no chance with it.
Manchester United
Harry Maguire (€5.5M, DEF) – 3% Ownership
United is another team where a player with one of the highest potentials is going under the radar. Raphaël Varane at the same price has 29% Ownership which is very difficult to justify. Both these players should be the first choice centre-backs and with the same clean sheet potential and almost similar attacking threat, ball recoveries become the deciding factor.
Varane made 47 Ball Recoveries in 9 games (5.2 p90) and Maguire made 45 Ball Recoveries in 6 games (7.5 p90). Maguire clearly has a better p90 ratio and in my opinion, the United centre back to go for as he is the club captain and should start in all of the games. They have a fairly easy group and have the potential to get at least 3-4 Clean Sheets.
AC Milan
Oliver Giroud (€7M, FOR) – 6% Ownership
With Zlatan Ibrahimović still working on gaining full fitness, the Frenchman is the main striker for the Italian side. He is on penalties for them and could be an absolute bargain for just €7m. In two starts, he has two goals and 0.77 nPxGI and the numbers are likely to get better as he settles in the side.
The first two games are fairly difficult and it would not be easy to break the Liverpool and Atlético Madrid defence down but the MD3 and MD4 fixtures against Porto look extremely favourable. He is probably the best mid-priced forward in the game and is back in training after a recent Covid test and has been cleared for the game against Liverpool.
Paris Saint Germain
It is extremely difficult to find a differential from PSG as most of their assets are very highly owned. Neymar is relatively low owned but having Mbappé at the same price and Messi for an extra €0.5M more makes him much less of an option. Marquinhos at €5.5M looks like the best option from the defence as he offers goal threat as well as high ball recovery points.
Nuno Mendes at €4.5M could be a bargain but we need to stay aware of him being a starter. There is a chance that he plays a couple of league games first and starts in the UCL from MD2.
Porto
Pepe (€5M, DEF) – 1% Ownership
The Portuguese veteran is the most nailed on Porto player and likely to be the key for them in the UCL. One really attractive thing about him is his ball recovery rate. In the first four league games, he has made 34 ball recoveries (8.5 p90) and almost guarantees three more points than other defenders if he keeps up his numbers.
The group is a bit tough for Porto but over the last few years, they have shown that they can be really resilient against big sides and can cause some upsets.
Real Madrid
Casemiro (€6.5M, MID) – 9% Ownership
Casemiro is an absolute bargain according to me at that price. He is a ball recovery magnet and had made 86 (!) recoveries last season. Apart from that he was Real Madrid's second-highest goal-scorer and does offer quite some attacking potential from set-pieces. He is 100% nailed on in the midfield three and should be the highest point-scoring midfielder from the Los Blancos.
Real Madrid are favourites in the group and should top it comfortably. There is a fair argument to be made for doubling or even tripling up on the Real Madrid assets with Casemiro definitely being one of them.
---
---
RB Salzburg
Karim Adeyemi (€7M, FOR) – 0% Ownership
Salzburg is well known for producing talents and providing gems in the UCL fantasy game. This season it is their 19-year-old striker who has started the season off exceptionally well. He has 7 G/A in 6 starts in the league and has been averaging over 3.3 Shots p90. He is one of the few mid-priced forwards who is also on penalties.
I really like him as a punt in an almost evenly contested group. There is not really a stern defence that Salzburg would find hard to break and if goals are to come, Adeyemi is definitely going to be the one to score them.
Sevilla FC
Marcos Acuña (€4.5M, DEF) – 7% Ownership
All of Sevilla defenders are fairly priced and at €4.5M, left-back Acuña is the one to look at. Their group is evenly contested and there aren't any sides that can score 2/3 goals past them. Apart from a few potential clean sheets, Acuña offers an attacking threat and also averages over five Ball Recoveries per game. If Sevilla shift to a back five, he is the one who will play as a left-midfielder and can be a wonderful OOP option.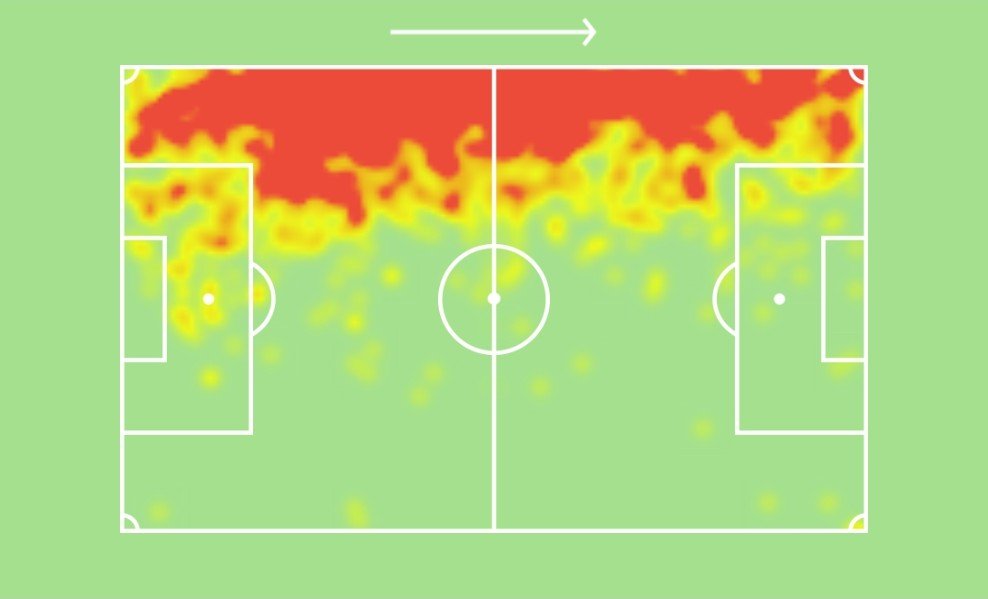 Jesús Navas, Jules Koundé and Diego Carlos are also really good options but I feel Acuña edges it with his price and attacking potential.
Shakhtar Donetsk
Lassina Traoré (€6.5M, FOR )- 1% Ownership
Shakhtar is a team with which it can go either way. They defeated Real Madrid twice last season but failed to qualify for the knockout stages. This season as well, it will be difficult for them to qualify but one cannot write off the possibility.
Traoré has been their most productive player this season scoring four goals in four starts. The former Ajax man is on penalties and can return a haul facing Moldovan side Sheriff Tiraspol on MD1 in their first-ever Champions League match.
Sheriff Tiraspol
AVOID
Playing in the UCL for the first time, Sheriff would fulfil the dreams of their players and fans. As good as the story sounds for a football fan, their assets are of no use to us in our UCL Fantasy teams. They are in a very tough group compared to their standards and it will be very difficult for them to get any points. I would advise avoiding all their assets irrespective of their price and positions.
Sporting CP
Pedro Gonçalves (€8M, MID) – 1% Ownership
Sporting CP won the Portuguese league last season and have started this season at the same pace winning three of the first four games. They have looked really dangerous while attacking in the 3-4-3 setup with Pedro Gonçalves being their most productive player. The winger has scored thrice in his first four starts and is averaging over four Shots p90.
They are in the same group as Borussia Dortmund, Ajax and Beşiktaş and there isn't a single elite defence in that bracket. Sporting CP has the potential to finish in the top two and qualify for the knockouts and Pedro Gonçalves will definitely be the key man for that.
Villarreal CF
Alberto Moreno (€4M, DEF) – 1% Ownership
Winless in their first three league games, Villarreal would look to begin their UCL campaign with winning ways. The Spanish defender could be an absolute game-breaker as he is playing on the left flank in midfield in a 4-4-2 setup. The even more attractive thing about him is his price. He comes in at just €4M and an OOP starter for that price is almost a must-have.
Villarreal does not have the easiest of groups but Emery's men are fully capable of causing some upsets. Moreno at fodder price offers defensive as well as attacking potential and can turn out to be an absolute bargain.
VfL Wolfsburg
Ridle Baku (€5.5M, DEF) – 0% Ownership
Have had absolutely no doubt since day 1 which Wolfsburg player is the best. Baku, listed as a defender has actually started in 3/4 league games as a right-winger! In those games, he has had one goal, taken 10 Shots and averaged 3+ Ball recoveries p90. If he continues to start in a front three for one of the best defences in the Bundesliga, which he most likely will there is absolutely no doubt about getting him in.
Wolfsburg are sitting on top of Bundesliga with four wins in four games and Baku offers very high defensive+attacking potential. Although his price is a bit high, he can definitely be worth the money.
BSC Young Boys
AVOID
Nothing to look at here for our fantasy teams. A group with Manchester United, Atalanta and UEL Champions Villarreal is extremely unfavourable for the Swiss side. Although their assets come in cheap, it is not worth getting in any and I would definitely avoid them for my team.
FC Zenit
AVOID
Facing the defending champions in MD1, there is no argument to be made to get any Zenit players. The Russian side is in a difficult group with Chelsea and Juventus.
Last year's enabler, Barrios is €5M this season which decreases his appeal. Aleksandr Yerokhin at €6.5M is probably their best asset but there are better ways to spend your money and I would completely ignore their assets.
---
You can find UCL Fantasy resources for the 21/22 season here.