For his second AFCON Fantasy article, FPL Manual takes a look at AFCON 2019's semi-finalists Tunisia and their fantasy prospects in Realfevr.
---
Tunisia National Football Team Profile
🦅 Nickname: The Eagles of Carthage
🌍 World rank: 30th
Tunisia have won the AFCON title once in 2004 after which the Carthage Eagles have not missed a single edition of AFCON setting a new record in 2020 as the nation that has qualified for the most consecutive times in a row with 15. They were also the semi-finalists in AFCON 2019 and will try to do better in Cameroon 2022.
🗺️ Road to AFCON: Tunisia finished undefeated on top of Group J in the AFCON Qualifiers scoring 14 goals and conceding just five goals in six games (5 wins, 1 draw), their recent form continued as in their last five World Cup Qualifiers, they conceded only two goals while scoring eight times.
⚽ Style of Football: It is fair to say that the Tunisia attack is a "license to kill" ferocious frontline as they pay no respect to the opposition defence. For the Carthage Eagles, the attack is the best form of defence. They play a rapid high-tempo game, and most of their midfielders get involved with the goalscoring. Even box-to-box midfielder and Tunisian player of the year Skhiri (€5M) and Slimane (€5M) can score from range. Due to this, forward Jaziri (€6.5M) tends to be quiet often except in a high scoring but this system of play favors the 30-year-old talisman Khazri (€8M) who is on penalties and set-pieces. The Tunisian Captain is currently second for the all-time top scorer for Tunisia with 22 goals in 65 caps.
---
---
Tunisia Predicted Lineup
Tunisia's preferred style of play is in a 4-3-3 formation. A very key defender for Tunisia, Meriah, was omitted from the final squad due to his recent injury, so Dräger could get that LCB slot in his absence. Dräger (€5.5m) and Bronn (€5m) are solid defenders who could be a threat from attacking set-pieces.
The most nailed players for Tunisia are:
Khazri (€8M)
Skhiri (€5M)
Jaziri (€6.5M)
Bronn (€5M)
F.B Mustapha (€5.5M)
Rotation risk: Khaoui (€5.5M) and Laidouni (€4.5M) often rotate with Romdhane (€4.5M) and Slimane (€5M). Khaoui is an excellent asset that I could consider if Tunisia progresses further, so he is on my watchlist.
---
---
Tunisia's AFCON Fantasy Prospects
Here is a Preview of Tunisia's first-team assets in RealFevr AFCON Fantasy. It is worth noting that all players here are priced at €8M or below, so Tunisia's players could help redistribute funds to premium assets.
💸 Most expensive asset: Wahbi Khazri (€8M)
💎 Potential gem: Ellyes Skhiri (€5M)
💰 Budget Player: Hamza Mathlouthi (€4.5M)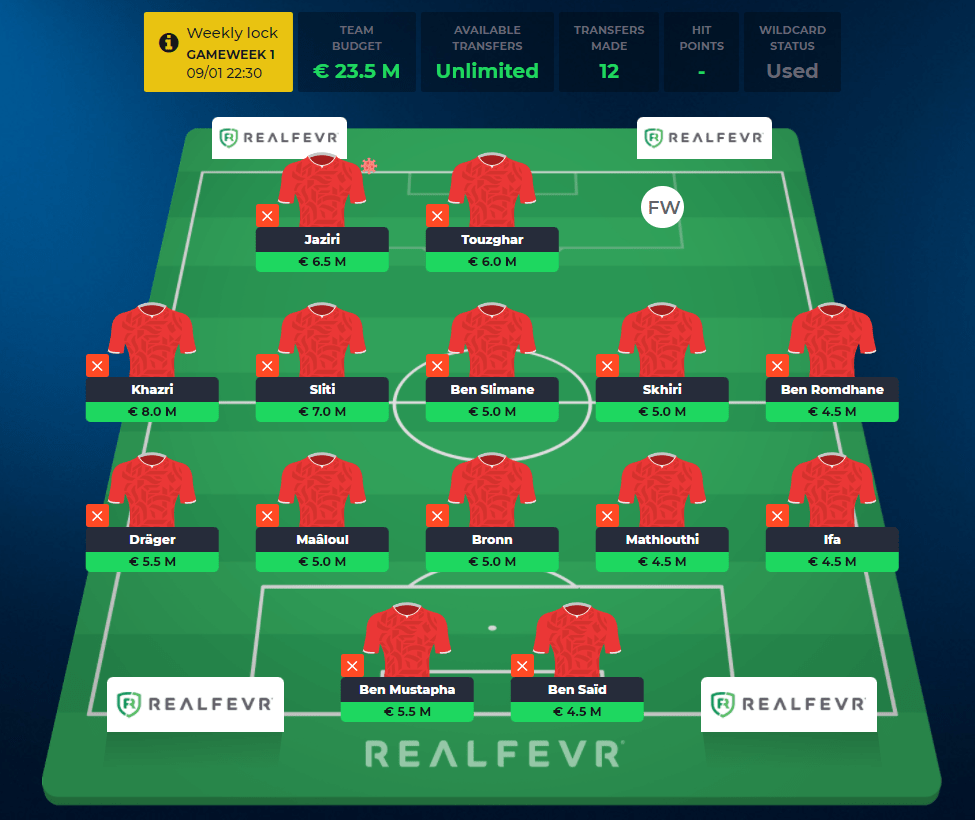 F.B Mustapha seems to be a rotation risk and could get rotated. Jaziri is also out due to Covid, and Touzghar (€6m) is a potential replacement for him. So it is best to stay up to date with the latest team news.
---
Summary
Tunisia's profile speaks for itself, but their first game is against a strong defensive Mali side who don't concede much, so it will be an interesting game to watch as a neutral as we all witness "an unstoppable force meet an immovable object." I still think they will top Group F consisting of Mali, Gambia and Mauritania.
That brings us to the end of this article. Don't forget to join our little mini-league with this token – 66a73908. You can also lookup Tunisia's group rivals Mali and get more insight into their assets for your fantasy team.
---
You can find additional AFCON 2021 Fantasy resources here.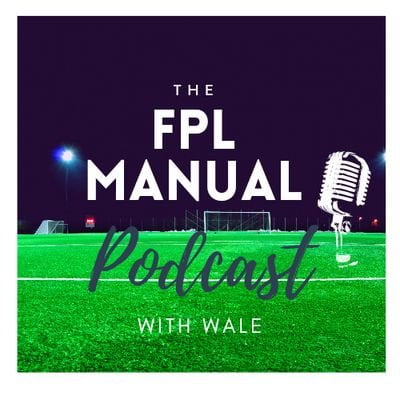 Hello everyone, I'm a Podcaster who recently discovered a new urge for writing new content on all things fantasy football with focus on #FPL, #UCLFantasy and #AfricaFantasy (Afcon Fantasy)
Feel free to read my articles and share for other fantasy managers to help them in their fantasy team