We are down to the final eight teams in the Champions League but which are the best captains to consider in the quarter-finals for UCL Fantasy? FPL Manual takes a look at them in this article.
---
Thomas Tuchel's debut for Bayern saw them win 4-2 against Dortmund in the Der Klassiker, while Liverpool were heavily defeated by City and Napoli lost 4-0 to Milan in Serie A. Benzema scored a hat-trick against Real Valladolid, among other exciting matches across Europe's top five leagues.

A lot of action has gone down in Europe's top five leagues since the Round of 16 concluded but now switch our focus to the Champions League as we watch the clash of champions battle it out till the final at Istanbul.
Before we dive in, let's reflect on the round of 16 and highlight the top performers in both legs.

FORWARDs: 
The current UCL top scorer, Haaland, scored a total of 27 points and now has eight goals under his belt. Benzema finished with 22 points, Osimhen with 21 points, and Goncalo Ramos with 17 points.
MIDFIELDERs:
Vini Jr had a stunning performance against Liverpool and was awarded Man of the Match in the first leg, finishing with a total of 23 points. J. Mario was not far behind with a total of 19 points, and Coman finished with 14 points.
DEFENDERs: Only Di Lorenzo scoring (23 points) reading stood out among the defenders, with a goal and two cleansheets.
GOALKEEPERs: Yann Sommer made seven saves and kept two clean sheets for Bayern (14 points), while Meret came in second place with two clean sheets for Napoli (12 points).
Looking at the Quarter Final, I will be pointing out the top UCL fantasy assets to consider but first let's take a look at the draw :
Not long now 🤩#UCL pic.twitter.com/2lygdhrDkH

— UEFA Champions League (@ChampionsLeague) April 8, 2023
The remaining English teams in the Champions League face tough challenges. Chelsea has been struggling to win games and must face an in-form Real Madrid. Meanwhile, Man City plays against Bayern for the first time, with all eyes on Haaland and Sane playing against his former team. There's also a match between Benfica and Inter, as well as a rematch between two top teams in Serie A after Napoli lost the league tie. This is truly the clash of champions among Europe's best.
---
---
UCL Fantasy Captain Picks Quarter-finals
From a fantasy side, my main focus is to point out who are the top players to captain in the Quarter Final tie. My top three picks are as follows:
Erling Haaland
Price: 11m
Ownership: 61%
After scoring five goals in the Round of 16 against Leipzig, current top scorer Haaland will undoubtedly be at the top of the captaincy list as City welcome visiting Bayern to the Etihad Stadium. Coming off a brace in the league, the in-form striker will relish his chances against an experienced Bayern side to help Man City reach the next round.
Running out of words for @ErlingHaaland 🤯 pic.twitter.com/evnd267QBc

— Manchester City (@ManCity) April 8, 2023
Karim Benzema
Price: 10.7m
Ownership: 18%
Looking for a Mbappe replacement? Then Karim is your man. Coming off an excellent performance against Liverpool, Benzema seems to know the right buttons to push against top English sides. It was not too long ago that the Madrid superstar scored four goals in total against Chelsea in the Champions League 21/22 knockout stage. Benzema would be a great choice to have the armband on for this mouth-watering tie against Chelsea.
Vinicius Jr and Karim Benzema do it again! 🥵

Real Madrid are back in front on aggregate, is that the knockout blow?

📺 Stream the #UCL live: https://t.co/0BMWdeEYT3 pic.twitter.com/gaTJW70hKB

— SuperSport 🏆 (@SuperSportTV) April 12, 2022
Karim Benzema's last 10 Champions League goals have all been against teams from the Premier League:

⚽ vs Liverpool
⚽ vs Liverpool
⚽ vs Liverpool
⚽ vs Man City
⚽ vs Man City
⚽ vs Man City
⚽ vs Chelsea
⚽ vs Chelsea
⚽ vs Chelsea
⚽ vs Chelsea pic.twitter.com/DisKpQV7Yr

— Football Tweet ⚽ (@Football__Tweet) March 15, 2023
---
---
Vini Jr
Price: 10.1m
Ownership: 43%
The talented Brazilian Vinicius caught the eyes of many after a stunning performance in the last knockout stage scoring a total of 17 points in a 5-2 victory against Liverpool. Vinicus Jr has kept the form going scoring 2 goals and creating 3 assists in his last three games for Real Madrid. Vinicius and his team-mate Benzema will aim to capitalize on this form against the next opponent Chelsea.
Benzema x Vinícius Júnior 🔝#UCL pic.twitter.com/aS3ViOMb3G

— UEFA Champions League (@ChampionsLeague) April 6, 2023
That's all folks. Feel free to share this article with friends, family, and other UCL Fantasy managers to help them in their team selection ahead of the next round.
---
You can find UCL Fantasy resources for the 22/23 season here.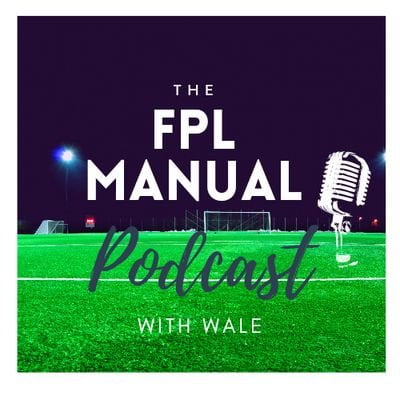 Hello everyone, I'm a Podcaster who recently discovered a new urge for writing new content on all things fantasy football with focus on #FPL, #UCLFantasy and #AfricaFantasy (Afcon Fantasy)
Feel free to read my articles and share for other fantasy managers to help them in their fantasy team