Need a boost in rank to catch up to your UCL Fantasy mini-league rivals? Consider these differentials by FPL Manual for the quarter-finals.
---
Happy Easter celebration!!!
As we wrap up the Easter holidays, many UCL Fantasy managers are also celebrating the return of the Champions League. In order to make a difference in rank in your fantasy team, it is usually best to aim for those fantasy assets that are under the radar. This article will be highlighting those UCL Fantasy assets who could be strong differential picks for the Quarter Finals.
Jack Grealish 👏👏👏#UCL pic.twitter.com/NwVvGa6Pww

— UEFA Champions League (@ChampionsLeague) April 1, 2023
In fishing out those Easter eggs, Let's be reminded that this midweek marks Matchday 9 of the Champions League, and with eight teams left to go, I would like to point out my three UCL Fantasy differentials:
Jack Grealish
Price: 7.9m
Ownership: 1%
Based on league form, Man City's midfielder Jack Grealish has clearly been putting in better numbers for his club with consistent attacking returns against Liverpool and Southampton in his last two games. The Manchester City forward seems to have found a new hunger with his role a little different from the wide man position he usually plays in. Jack is likely to cut in more often off late, giving him more confidence in the attack and support to help his teammates. For more emphasis on Grealish's form, check this thread written by Fantasy enthusiast @SayedZeesh.
Player Watch: Jack Grealish

Manchester City's #10 has really picked up his game in the second half of the season, racking up attacking returns & delivering some MOTM performances.

Just a coincidence? I don't think so.

Let's analyse his performances. Share for a wider audience. pic.twitter.com/3kkpAQR7KS

— Zeeshan Sayed (@SayedZeesh) April 9, 2023
With a low ownership of 1% and improvement in minutes, Jack Grealish is surely an asset to perhaps experiment on against Bayern and I predict he is likely to get an attacking return.
---
---
Rodrygo
Price: 8m
Ownership: 5%
Playing in a central position and assisting Madrid in a 6-nil victory against Valladolid a week ago, Carlo Ancelotti seems to have developed a new style of play which Rodrygo appears to be in a no 10 position. This analysis is excellently broken down by Twitter user @premierleaguepanel.
👀 4-2-3-1. Rodrygo at 10. Giving Vinícius much needed support at LW and it takes Ancelotti's non-positional system to the next level. Real Madrid 6-0 low block. https://t.co/HoNYbkgJU5 pic.twitter.com/TAG11WkQmL

— Premier League Panel (@PremLeaguePanel) April 2, 2023
Facing an out-of-form Chelsea side, Real Madrid are clear favourites to make it to the next round but less be reminded it is always a feisty clash when it comes to the Head to Head history between these sides.
🧐 What will happen this time?#UCL pic.twitter.com/VGlD9MTjH9

— UEFA Champions League (@ChampionsLeague) April 10, 2023
Owned at 5% percent, Rodrygo gives UCL Fantasy managers an extra Madrid spot to get through to possibly the final stages as the 13 times champions look forward to defending the title.
Rafael Leão
Price: 8.5m
Ownership: 13%
The AC Milan forward would be excited for what appears to be a re-match to the last tie against Serie A league Napoli where Napoli were defeated 4 nil with Leao scoring twice against the Naples side. New found confidence would make this game similar to an El-Clasico tie as Napoli would be looking for revenge while Milan would want to show they are superior to their rivals.
The perfect pass and the perfect chip 🦵🎯

Brahim Díaz links up with Rafael Leão to give AC Milan the lead 🤝 pic.twitter.com/37ZCg6QunL

— SuperSport Football ⚽️ (@SSFootball) April 2, 2023
Owned by 13% of UCL Fantasy managers, The Milan forward could be a hidden gem in what seems to be a big game for the Italian sides.
---
---
Honorable Mentions
A few players who were not mentioned are Bayern players Yann Sommer, Thomas Muller and Goncalo Ramos, and lots more. These hidden gems are pretty much top differentials I see also doing a bit in this knockout phase.
Did you find this article helpful? Kindly share with your friends, colleagues, family, and other UCL Fantasy Managers as well. Cheers
---
You can find UCL Fantasy resources for the 22/23 season here.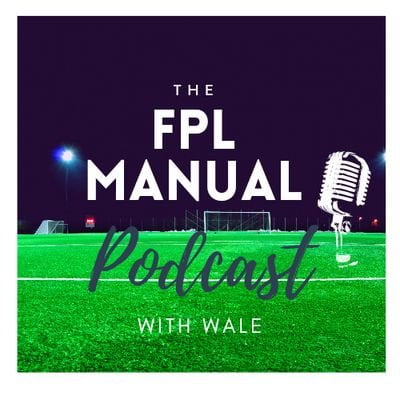 Hello everyone, I'm a Podcaster who recently discovered a new urge for writing new content on all things fantasy football with focus on #FPL, #UCLFantasy and #AfricaFantasy (Afcon Fantasy)
Feel free to read my articles and share for other fantasy managers to help them in their fantasy team