The resurgence of Harry Kane under Antonio Conte, Kevin De Bruyne's excellent form and Mohammed Salah's late return from AFCON adds to the FPL captain conundrum this week. There are lots of choices for the captain's armband, and tipster TheFPLManual selects his top captaincy picks to consider for gameweek 24.
---
---
Note: I have excluded Liverpool's African players, such as Mané and Salah, who were involved in the AFCON2021 final as they could be a doubt for GW24.
Harry Kane
⚪ Club: Tottenham Hotspur FC
💰 Price: £12.3M
🚀 Ownership: 13.8%
📆 Next fixture: Southampton FC
The English forward has resurged to form of late in the last round of FA Cup Round 4 draw as he scored two goals for Spurs against Brighton as Spurs qualified to the next round. Kane had five shots in that game with four shots on target and had an electric performance overall. With the return of Son (£10.6M) into the side, our fears of Kane playing too deep can be alleviated as he was more involved in the 18 yards box last weekend.
With an accumulated xG+xA of 0.68 per min this season and scoring three goals, and creating an assist in the last five Premier League games, Harry Kane could be a key player every manager should consider giving the armband to against Southampton. Kane has an incredible record against the Saints netting 11 goals and creating six in his last 12 games against them.
Kevin De Bruyne
🔵 Club: Manchester City
💰 Price: £12.2M
🚀 Ownership: 15.1%
📆 Next fixture: Brentford FC
The 31-year-old Belgian midfielder has had a promising return from injury with big performances in his last five games against teams such as Leicester, Chelsea, and Southampton scoring a total of 36 pts in his last five Premier League games with two goals and two assists. Known as "KDB" in the community, De Bruyne also had a noteworthy performance in City's 4-1 win against Fulham in the FA Cup Round 4 as he created two assists. KDB has an accumulated xG+xA of 0.61 this season and could be a key player in GW24 against Brentford who have conceded 14 goals in just their last five games.
---
---
Jarrod Bowen
⚒️ Club: West Ham
💰 Price: £6.9M
🚀 Ownership: 29.5%
📆 Next fixture: Watford
Even though a good number of FPL managers own Bowen, the English man is a differential option this week as many might not be giving Bowen the armband. With the recent injury/lack of form worry surrounding his teammate Michael Antonio (£7.9M), Jarrod Bowen has been deployed up front more often for the Hammers. He has an accumulated xG+xA of 0.57 per 90 mins, scoring three goals and registering four assists in his last five Premier League matches.
West Ham's next opponents Watford have struggled defensively, keeping their first clean sheet of the season last gameweek against Burnley and have been very leaky at the back this season. It remains to be seen if new boss Roy Hodgson would make Watford's defence more "sturdy" but I can still bet against Watford that Bowen would get an attacking return. Jarrod Bowen could be that differential captain option that could give managers a huge boost in ranking if you trust him with the armband.
That brings us to the end of this article. Please share for other FPL managers to read, and you can also check out my FPL GW24 preview pod on Anchor.
---
You can find Fantasy Premier League (FPL) resources for the 21/22 season here.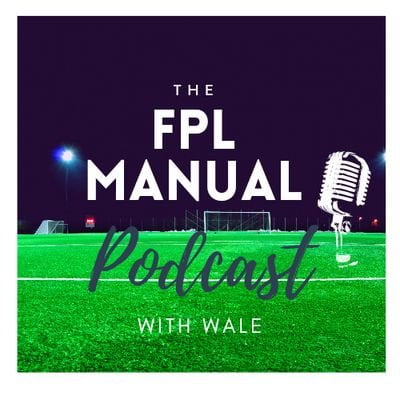 Hello everyone, I'm a Podcaster who recently discovered a new urge for writing new content on all things fantasy football with focus on #FPL, #UCLFantasy and #AfricaFantasy (Afcon Fantasy)
Feel free to read my articles and share for other fantasy managers to help them in their fantasy team