With the World Cup starting tomorrow, I wanted to share my often aberrant and atypical views of the World Cup chances and Fantasy game ahead of us, from my opinions of the group stage all the way to fantasy picks.
---
Group A
A very peculiar group for me and one to avoid in the fantasy sense.
But why when the Netherlands have a clear path through?
It's true that the Netherlands are high as seeds here, but let's take a look at their opponents:
Senegal: Strongest team in Africa, almost everyone is playing in the top 10 European leagues, a team that most often scores either 0 or 1 goal due to their defensive style (possibly the QF exit in 2002 leaving a scar on their head coach Cisse?) that doesn't suit the roster. They can easily kill the rhythm and torture every opponent to a draw.
Should I get anyone? Diallo (4M) and Sarr (6.5M) seem to be the main options. Iliman Ndiaye (4.5M) could be a nice differential if given a start.
Ecuador: A true CONMEBOL hit who had chances for the 2nd spot throughout the qualifiers but slipped in the end. After many players went to better clubs, they don't seem to have the goal-scoring force and ability to beat anyone like they did before, marked by the fact that they scored three goals in the last six games while also being unbeaten.
Should I get anyone? No.
Why? They're not consistent.
Surely someone? Ahh, I guess Moises Caicedo (5.5M) is okay and is involved in most goals. Estupinan is a bargain at 4.5M, so suit yourself.
Qatar: The all-but-not-controversial hosts, 2019 Asia Cup winners who lost a lot of their form recently and haven't been playing at their best. However, pulling all their NT players from the domestic league to play friendlies for a month before the Euros (similar to Saudi Arabia) and the home-ground bias might just be enough to pull off some upsets. In a group with Senegal and Ecuador lacking offensive ideas and two of their best players being strikers Ali and Afif, everything is possible.
Should I get anyone? If anyone scores, it's most likely the aforementioned duo of Afif and Ali, both priced at 4.5M. I wouldn't bother with anyone else.
---
Group B
We need to look beyond just England here.
But why when England have played the 3rd place match in 2018 and are the European vice-champs?
It's true that they are, but let's take a look at their opponents:
USA: I've recently seen a Twitter post saying that the USMNT is basically a squad of Football Manager wonderkids, and that might be the best way to put it. A team built for big things at home in 2026 still has some serious heat in their roster. However, many agree Berhalter mismanages them and that sacking him will need to happen if they want to reach the next step in Project 2026.
Should I get anyone? Ferreira (5.5M) is set to start and has impressed in the qualifiers. In the absence of their best strikers in Pefok and Pepi, he's set to shine under the spotlight. However, the lack of big games might hurt him. Scally (4.5M) and Robinson (4M) are also set to start, but bear in mind the USMNT isn't a great team defensively.
Wales: A team with a stack of talent up front, led by eternal Gareth Bale, but a really shaky defence and buildup. It's a great success to even be in the World Cup, so they'll try to play it safe and pass the group by upsetting the top 2 teams.
Should I get anyone? Bale (8M) and James (6M) are clear picks, with Neco Williams as a bargain at 4.5M.
Iran: Formerly the best team in Asia, faced with turmoil at home and injuries before the tournament, it's difficult to say what to expect from Iran.
Should I get anyone? Taremi (7M) is the leader of this team, with Azmoun on the sidelines. Kanaani (4.5M) is a solid defensive option, with the midfield options out of form.
---
---
Group C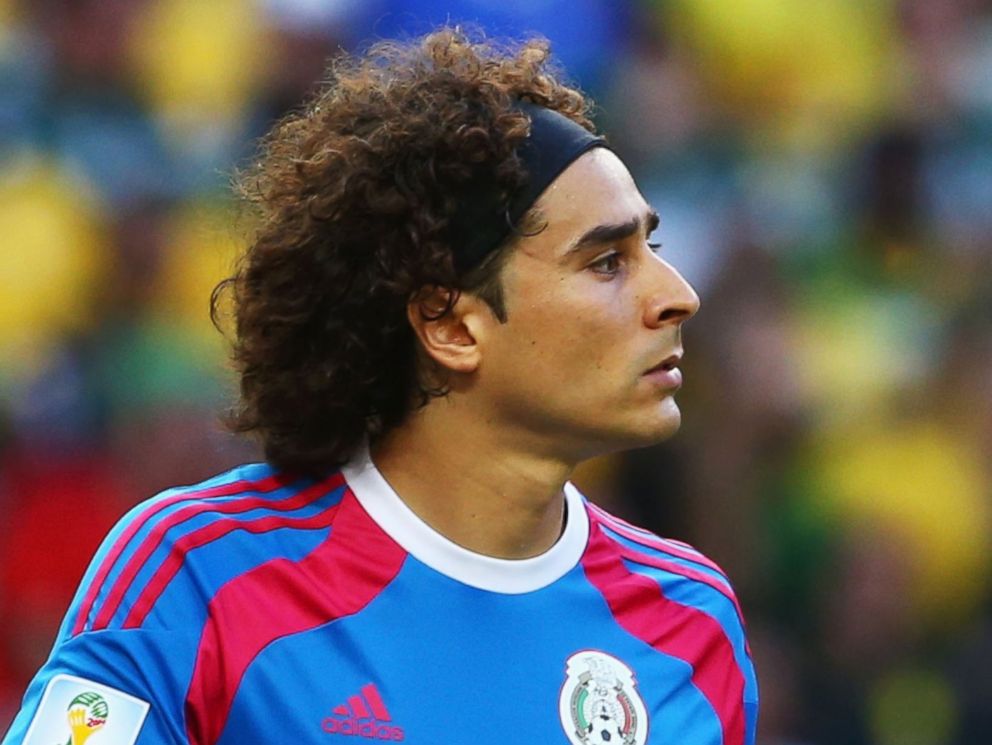 We need to look beyond just Argentina here.
But why when Argentina haven't lost in ages?
It's true that they haven't, but let's take a look at their opponents:
Mexico: Nobody ever talks about Mexico, but they're always at the WC, always passing their group, and they never reach their infamous quinto partido. They were handed a fairly interesting group, and it remains to be seen how they manage it.
Should I get anyone? Lozano (6M) is all that they needed in the last years. The meme himself, Ochoa (5M), is there for the brave.
Poland: A team that used to be a dark horse in every tournament they attended. Years passed, everyone's older, they're still qualifying but sort of flying under the radar. With the opening games against Mexico and Saudi Arabia, there's a good chance they'll know their fate by matchday 3 and surviving the first two games with two clean sheets remains possible.
Should I get anyone? I don't think Lewandowski (10M) will do a whole lot at the tournament for his price tag of 10M, but he should offer a few goals with a grateful schedule. Jakub Kiwior (4M) is a starter and a potentially cheap enabler.
Saudi Arabia: The best team in Asia through the qualifying campaign, only losing to Japan away in 18 games. With everyone in only three domestic clubs, it's boosting the chemistry to unreal levels. Also, their transition is brilliant, and coach Renard is among the best NT coaches managing outside Europe, with two AFCONs under his belt, focusing on physical and mental preparedness. On the road for over a month since the Saudi league got stopped, and the preparation friendlies results seem promising.
Should I get anyone? All eyes are on Salem Al-Dawsari (4.5M) as the leader of this team or Saleh Al-Shehri (5M). The absence of Al-Muwallad might be felt, but the team is still strong in attack. Kanno is a versatile pick at 4M as well.
---
Group D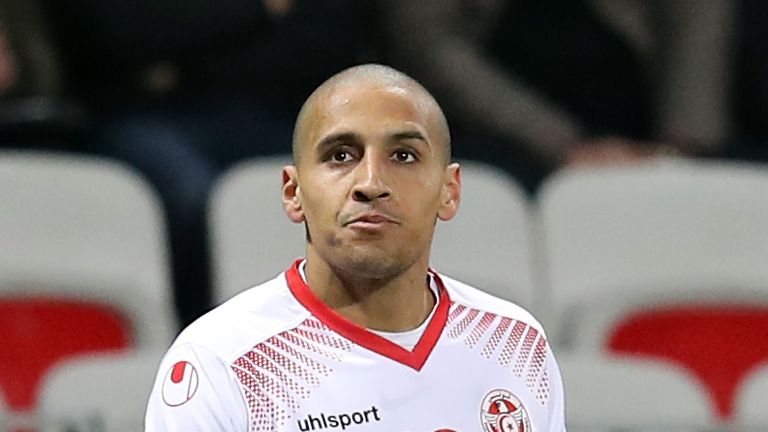 We need to look beyond just France here.
But why when France is literally the holding champions?
Winners curse, and everyone is injured, but let's take a look at their opponents:
Denmark: They won twice against France in the last six months, which probably says enough. The brilliant form that led to the Euros semifinal and the (un)deserved loss against England has continued. I wouldn't be surprised if they topped the group.
Should I get anyone? Friendship ended if you don't have Skov Olsen (6M), who impressed throughout qualifying and is set to start. Captain Eriksen (8M) and Maehle (4.5M) are also popular and good picks.
Australia: A team that surprisingly passed the intercontinental playoffs vs Peru and booked a spot in Qatar. Without a single star and a fairly old lineup, it's really hard to predict what they're capable of. Personally the weakest team in the tournament for me.
Should I get anyone? No, but if you really want to, Goodwin (4.5M) is red-hot at the moment, with Hrustić still being unfit. Mooy (5M) doesn't justify the price tag in my opinion.
Tunisia: Tunisia never seem to make a name for themselves, scoring only one goal since 1978 and after a disappointing AFCON, it's hard to believe anything else might happen in Qatar. Maybe they can beat Australia and at least bring a smile to their compatriots faces once.
Should I get anyone? If anyone, it should be Khazri (4.5M), but he's set to miss the initial game(s), so potential picks are Shkiri (5M) and Jaziri (4.5M).
---
Group E
We need to look beyond just Germany here.
But why when they will advance from the group surely?
Their teams are too young to guarantee great results, but let's take a look at their opponents:
Spain: One of the younger squads of Spain, led by Luis Enrique, barely has any standout players. However, the quality and diversity in offensive options make them a team that's hard to look over. Many don't see them going far, but with all the injuries and reliance on Barcelona players, we might be onto something here.
Should I get anyone? Not really, but if Sarabia starts, he might be a good punt.
Japan: A team that relies on the colony of their players in European leagues. However, having Minamino, Kubo, Kamada, Endo, and others brings a decent level of quality to this team, so don't be surprised if they cause an upset versus the top 2 seeded teams.
Should I get anyone? It's certainly a risky territory, but Mitoma (5.5M) and Kamada (5.5M) have been solid.
Costa Rica: A team playing atypical football, becoming somewhat of a WC regular is certainly the weakest one in the group, but they can cause some issues for the leaders with their double defensive block.
Should I get anyone? No, I don't think anyone is good or young enough, not even Ruiz.
---
---
Group F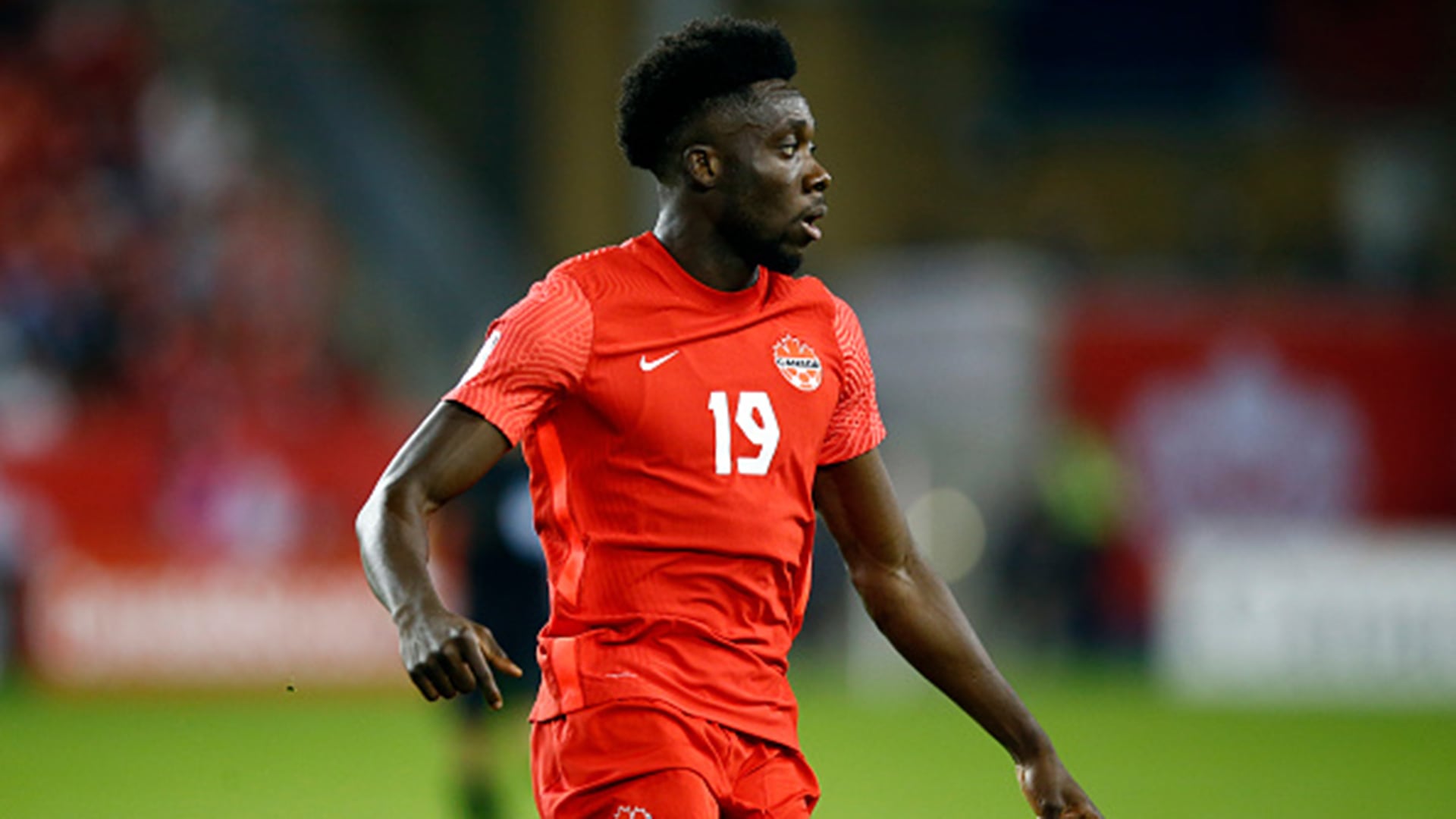 We need to look beyond just Belgium here.
But why when they will advance from the group surely and are the 3rd place holders?
Their team has been through a change of generation, so let's take a look at their opponents:
Morocco: After sacking their coach Halilhodžić and relying on domestic coaching talent, Mazraoui and Ziyech are back to the Moroccan team, but it still looks fairly unconvincing to me. The biggest challenge will be fitting all the stars into a well-oiled core group.
Should I get anyone? Not really, but Ziyech (7M) is a fair punt if you trust their chances. I know I do not.
Croatia: Big shoes to fill for the aging Croatian team as they're defending their Russia silver. The team seems capable of replacing their top talent in all positions except for central midfield, where Modrić and Kovačić have to do much more than before, adapting to Brozović, Vlašić and all other passers-by in different formations. The defending looks to be better, with Gvardiol looking mature, but Dalić's call on whether to start the reliable veteran duo Lovren-Vida or not will shape their chances and stamina throughout the tournament.
Should I get anyone? I would only recommend Perišić (7.5M) since he shines at big tournaments.
Canada: A team that shocked everyone by their amazing performances through the qualification stages (although some will say choosing frozen venues helped a lot), with young stars in Davies, David, Buchanan, Kone and others, playing rapid transition football, sort of a North American Gegenpressing evolution. I think their chances are good if they come in with the right mindset.
Should I get anyone? Davies (5M) is a must-have for every team, playing as either a winger or a #10 for his NT. Jonathan David (6M) is still hot, so I recommend him as well.
---
Group G
We need to look beyond just Brazil here.
But why when they are the bookies' favorites to win it?
The group is tightly contested, so not even Neymar can be guaranteed of 9pts. So let's take a look at their opponents:
Switzerland: Switzerland have made a name for themselves at big competitions, but things haven't really been going their way recently. A tournament where every major player is around 30 might be the last one we see of this generation. Handed a difficult group with Serbia and Brazil as old acquaintances, the former seeking revenge on them, passing the group will be a major challenge.
Should I get anyone? Embolo was great at the Euros and continued to score in pre-tournament friendlies and the Nations League. However, for some reason, he isn't in the game, so I'd suggest Vargas (6M) as the next best thing.
Serbia: After years of being shadowed by Croatia and other Balkan teams when it came to their chemistry and performance on the field, Serbia finally has a great coach in former Yugoslav legend Stojković – Piksi. A really potent team with a high level of the starting XI but a lack of options on the bench. Will it be enough to pass the group?
Should I get anyone? Tadić (8M) has a steep price tag but is their main creator. With Mitrović still out at the beginning of the WC, all eyes are on Vlahović (8.5M) to provide goals.
Cameroon: A team that was often criticized for their poor AFCON organization and potential referee bribes, they arrived in Qatar after heroically catching up with the deficit away from home in Algeria. With several class players in Anguissa, Toko-Ekambi, Choupo-Moting, Mbeumo and Onana, they won't be easy prey to the nominally higher-seeded Serbia and Brazil.
Should I get anyone? Difficult to say, but we know the attacking duo of Toko-Ekambi (7M) and Choupo-Moting (7.5M) combine for most of their goals, so I wouldn't look any further than them.
---
Group H
We need to look beyond just Portugal here.
But why when it's a squad full of potential and Cristiano?
The group is possibly the hardest to pass of all, so let's take a look at their opponents:
South Korea: It will be interesting to see what this group of players does with Son not fully fit yet. They don't directly rely on him, but as a team that concedes a fair bit of counter-attack goals and plays to outscore their opponents, will they be able to do so without him?
Should I get anyone? Probably not, but Kang-In Lee (6M) is an interesting player to me and might shine on the WC at only 21yo.
Ghana: After shockingly eliminating Nigeria in the African playoffs, where they barely created a chance, the board of Ghana FA realized their team couldn't do much without additionally recruiting players with their roots in Ghana. They recruited Tariq Lamptey, Inaki Williams, Patric Pfeiffer and two more to give this team additional depth. After a win in the final pre-tournament friendly versus Switzerland, their hopes will be set high. The will to get revenge on Uruguay for what happened in South Africa 12 years ago never fades,
Should I get anyone? Jordan Ayew (6M) is the main creator of this team, even with the European additions, so look no further.
Uruguay: Many consider them one of the black horses alongside Denmark, and it could actually come true after a solid change of generation, and this being Luis Suarez's final World Cup. Marking 2022 with a title in his home team Nacional and a good result at the WC could be great.
Should I get anyone? De Arrascaeta (5.5M) should be in many teams as he offers great value for money in a good team. Otherwise, Nunez (8M) is a good pick if you want to avoid the very premium strikers.
---
Thanks and good luck in your Fantasy journeys. But wait, what about the favorites, are we not gonna get insights on those? Sure, here are my top 3 picks for each of the favorites: Netherlands: Dumfries (6M), Berghuis (7M), Noppert (4.5M).
I'm personally not a fan of them as I don't see many goals happening in their group.
England: Trippier (5M), Shaw (5M), Mount (7.5M).
Kane is not an option here since he definitely won't be good against teams who double block.
Argentina: Martinez (8M), Di Maria (8.5M), De Paul (5M).
I think De Paul provides great value for money, you can get Messi but I don't think he's worth it. I expect them to struggle vs Saudi Arabia.
France: Pavard (5M), Griezmann (8.5M), Giroud (7.5M).
With two of the greatest class players in Benzema and Nkunku out, there aren't many left. Pavard comes at a good value and might assist at times.
Germany: Musiala (8M), Kimmich (7M), Rudiger (5.5M).
A young and exciting Germany team with the creative spine from Bayern and youngster Musiala nailed, Kimmich on set pieces and Rudiger at the receiving end, no doubts here. Would consider Fullkrug if he were the No1 pick for a striker.
Belgium: KDB (11M), Carrasco (7M), Batshuayi (6.5M).
Lukaku is not fit yet so expect Batshuayi in most teams. Carrasco has impressed as usual and KDB is just inevitable. We all remember the second half vs Denmark at the Euros, after Denmark battered Belgium, he sole handedly turned the match around.
Brazil: Neymar (10.5M), Richarlison (7.5M), Lucas Paqueta (7M).
Three of the most nailed players and with Raphinha vs Antony for the winger position, whoever is picked by Tite is a good option. Portugal: Cancelo (6M), Bruno (9.5M), Ronaldo (10M).
No surprises here.
---
You can find additional World Cup Fantasy resources for the 22/23 season here.